ALL VOLUNTEER FOR 110 YEARS
__________________________________________________________________
Due to the challenging times, we are all facing and New York State directives and local mandates related to COVID-19
The Yorktown Heights Engine Company regretfully announces the cancellation of our 2020 Carnival and Parade.
This decision was not made lightly; the members know the joy our parade and carnival brings to the residents of our community.
However, the wellbeing and safety of our neighbors and supporters is the utmost importance.
Plans are currently underway to make our 2021 Carnival and Parade our best.
To all our supporters please keep your eyes open for future announcements of fundraising events.
The Yorktown Heights Engine Co. #1 is 100% Volunteer
____________________________________________________________________
"Those who have long enjoyed such privileges as we enjoy forget in time
that men have died to win them."
- Franklin D. Roosevelt-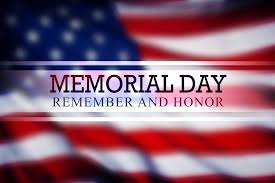 Election of Officers

Fire Chief Derek Grisanti, May 20

Following the COVID-19 Pandemic, the annual elections of the Yorktown Heights Engine. Co. No. 1 and the Yorktown Heights Fire District Board of Fire Commissioners Meetings that are usually held in the month of April were delayed until May. A special Video Conference was held for the Engine Company Meeting, followed by a public teleconference meeting for the Fire District were held in accordance with ... (Full Story)




Wag your tail Wednesday

Web Reporter, January 08

Prior to the start of our weekly Junior Corps Drill. We had a few four legged visitors and their handlers (many of whom are also volunteers) stop by our Commerce St. Fire Station for some training of their own tonight.

The Guiding Eyes for the Blind Headquarters and training facility is located in our First due response area in Yorktown Heights. They are a nonprofit organization that provides superbly ... (Full Story & Photos)

2019 Santa Day Candy Cane Run

Captain Alex Vergo, December 15

Santa Claus is coming to Yorktown Sunday Dec 15th, 2019! He, along with Yorktown's Volunteer Firefighters, will be headed out in the Yorktown Heights Fire District riding on the fire trucks to hand out candy canes for all! Please see the link below for Route locations and times.

All route times are approximate, and we ask that everyone please congregate and meet at the assigned intersections posted ... (Full Story & Photos)

New Look for an Old Firehouse

July 17

It's amazing what a little "plastic surgery" will do! This week, our apparatus bay doors were updated to a more modern (and traditional, since our old doors were all glass) look. Our old bay doors which used to be painted by our volunteers, were in much need of repair.

These new doors that bring new life to the building, are sun resistant, allow a much more open feel for our community, and will ... (Full Story & Photos)

The Carnival is coming to Town!

YHFD , June 10

Mark your calendars folks, it's almost time for the annual Yorktown Heights Engine Co. No. 1 Firemen's Carnival. This year we're doing something extra special! (Read below)

Preparations are already underway for this years parade and carnival which is fast approaching.

...Now the announcement you've all been waiting for‼️... back by popular demand is our Family Friendly Mardi Gras Parade‼️

This ... (Full Story & Photos)

If you have any comments or suggestions, feel free to sign our Guestbook
Looking to become a member? E-MAIL us at [email protected]